Conference: Guiding Jewish Journeys in Challenging Times
GUIDING JEWISH JOURNEYS IN CHALLENGING TIMES:
An Intimate Conference for Jewish Educators
Location:
Camp Young Judea just outside of Austin, TX
January 24-27, 2019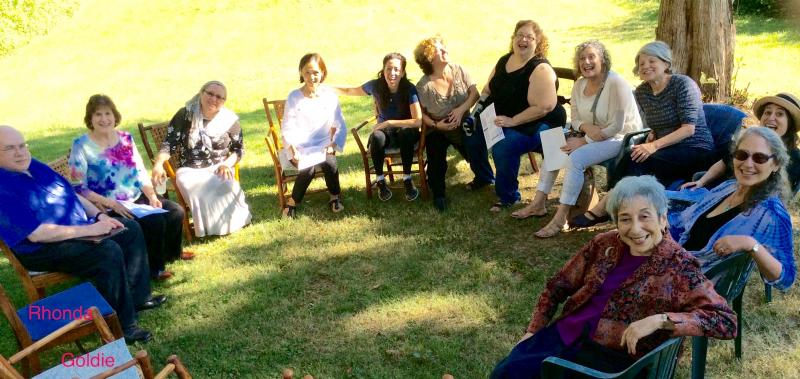 This is an intimate training conference for Jewish educators who want to work with a team of master teachers on methods and strategies from the field of Jewish Spiritual Education to support students to cope and thrive in this age of resurgent anti-Semitism, racism, nationalism, #MeToo, deadly fires and floods, bullying, loss of civility, and so much more.
Jewish spiritual growth and development requires we understand the importance of preparing our students how to go through times of darkness without losing their inner light. The Torah mentions darkness 170 times and we learn in Exodus 20:21 that Moses "approached the darkness because that is where Ha-Elohim is." Exodus, the Talmud, Isaiah, Rashi, the Bal Shem Tov, the Lubavitcher and Chernobler rebbes all reveal powerful ways to navigate and overcome inner and societal darkness.
During sessions, you will first experience your soul's response to the blending of case studies, sacred texts, stories, and methods being presented. You will then be mentored on your own Jewish and professional journey as you try out these approaches to safely support, guide, and inspire your students, families and communities.
Methods are drawn from Non-Violent Communication™ Mussar, InterPlay™, Hashpa'ah (Jewish spiritual guidance), Focusing™, chevruta, the expressive arts, and storytelling as a transformative tool.
Bring a Journal, your questions, experiences, successes, and challenges.


Those who also participate will receive elective credits toward B-Mitzvah!(SM) Educator Specialist and/or Maggid-Educator Training (see below).
Room and Kosher Meals: $110-140/night. No commuters, time together is rare and precious.

Tuition: $398. Some scholarship is available
Discounts for those who are students in the following programs:
$100 Maggid-Educator Alumni
$50 Those presently paying full-time tuition in any Rabbinical School, Cantorial School, or for a Masters or higher level of training in the field Jewish Education or Hashpa'ah.
$25 Those enrolled in 2019 B-Mitzvah! Specialist Training
$50 Those enrolled in 2019 Maggid-Educator Training
MEET OUR FACULTY OF MASTER TEACHERS
Rabbi Dr. Goldie Milgram, MSW, Founder. Batya Podos, Dean. Cherie Karo Schwartz, Judith Black, Cassandra Sagan, Cathy Schechter, Mindy Shapiro, Danny Siegel. Faculty Bios
Inquiries and Registration:
Dean of Admissions and Professional Training, Batya Podos: batsongs@gmail.com
______________________________________________________________________
Learn More: PROGRAM 1.
Guiding Jewish Journeys in Challenging Times:
An Intimate Conference for Jewish Educators, Jan 24-27, 2019
Learn More: PROGRAM 2.
B-MITZVAH!SM (B'nai mitzvah) Specialist Training
Begins February 2019. Distance Learning
Learn More: PROGRAM 3:
Maggid-Educator Training.
Begins with Jan 24-27, 2019 Conference PROGRAM 1.
and continues via Distance Learning. Certification (2 years)
and/or Ordination (3 years)
__________________________________________________________________

THE INSTITUTE FOR JEWISH SPIRITUAL EDUCATION offers public and professional courses, retreats, and trainings grounded in an inclusive approach to Judaism. Our goal is to move beyond the traditional forms of Jewish education in order to inspire and guide our students on life's journey through an empowering Jewish lens on living. Programs are based upon a body of evolving work honored by the Covenant Foundation, National Jewish Book Council, and featured at the Jewish Futures Conference.